Vulken New-Coming Beach Blankets Perfect For Your Beach Trips!
Free Shipping Available!!
🌊 Eye-Catching Design:
The uniquely designed beach blankets will make you stand out on the beach! You can also use it as photo backdrop, perfect for selfies and posts on Instagram, Facebook, Snapchat, Twitter and Youtube.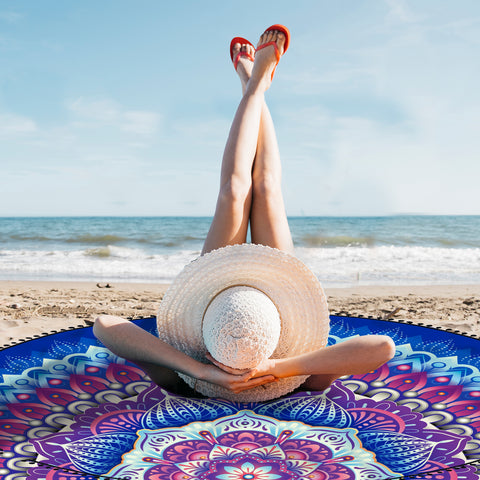 🌊 100% Sandproof:
The round beach blanket from Sunlit is easily cleaned, just brush off all the sand with no effort! This makes them much more comfortable to lie on than the traditional circle beach towel. The beach blanket is made of sand resistant, water-repellent, odorless fabrics meaning you won't have to dry it off after your trip to the beach.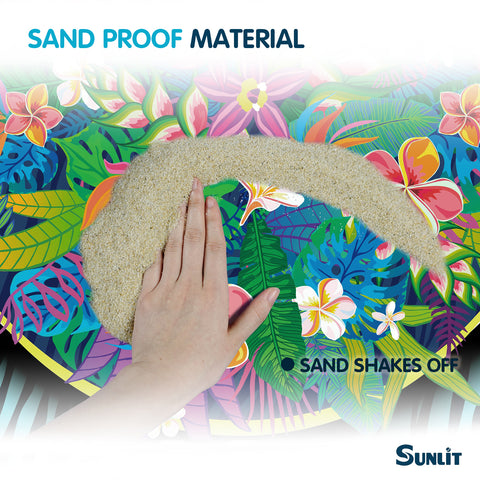 🌊 Thin & Ultra Portable:
The blanket comes nicely folded in a compact 12" x 7" durable mesh bag for easy traveling and beach camping! It weighs only 1 pound.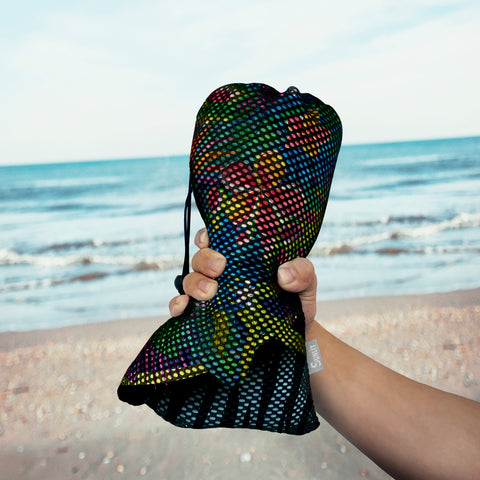 🌊 Stay Anchored: 
As opposed to a traditional round beach towel that can't be anchored there are four built-in corner pockets that prevent the blanket from blowing away, just fills these pockets with sand to weigh down the blanket.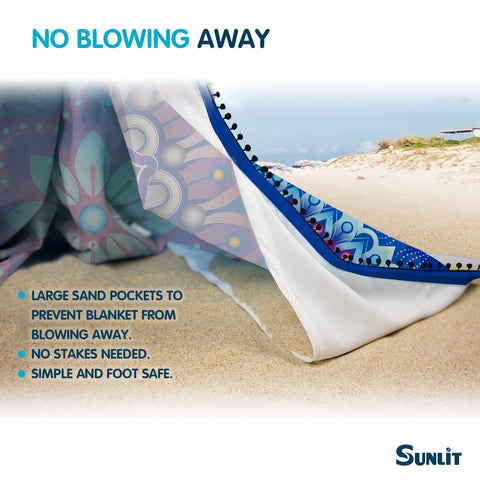 🌊 Multi Purpose:
The blanket is perfect for use on dry surfaces in the park, at sporting events and open-air festivals, and whilst camping, hiking, fishing. Absolutely a perfect beach gift for girls and women!