SHIPPING NOTICE: FREE SHIPPING
This item is currently ONLY available in the United States.
We will update the shipping information when it is available in more areas.
· Multiple Exercises:
Double your fitness results with our cable workout machine attachments. It can help you to perform multiple exercises!
Not only push-up training and rotational movements, but also other triceps, biceps, back, shoulders, abs, and grip strength workouts.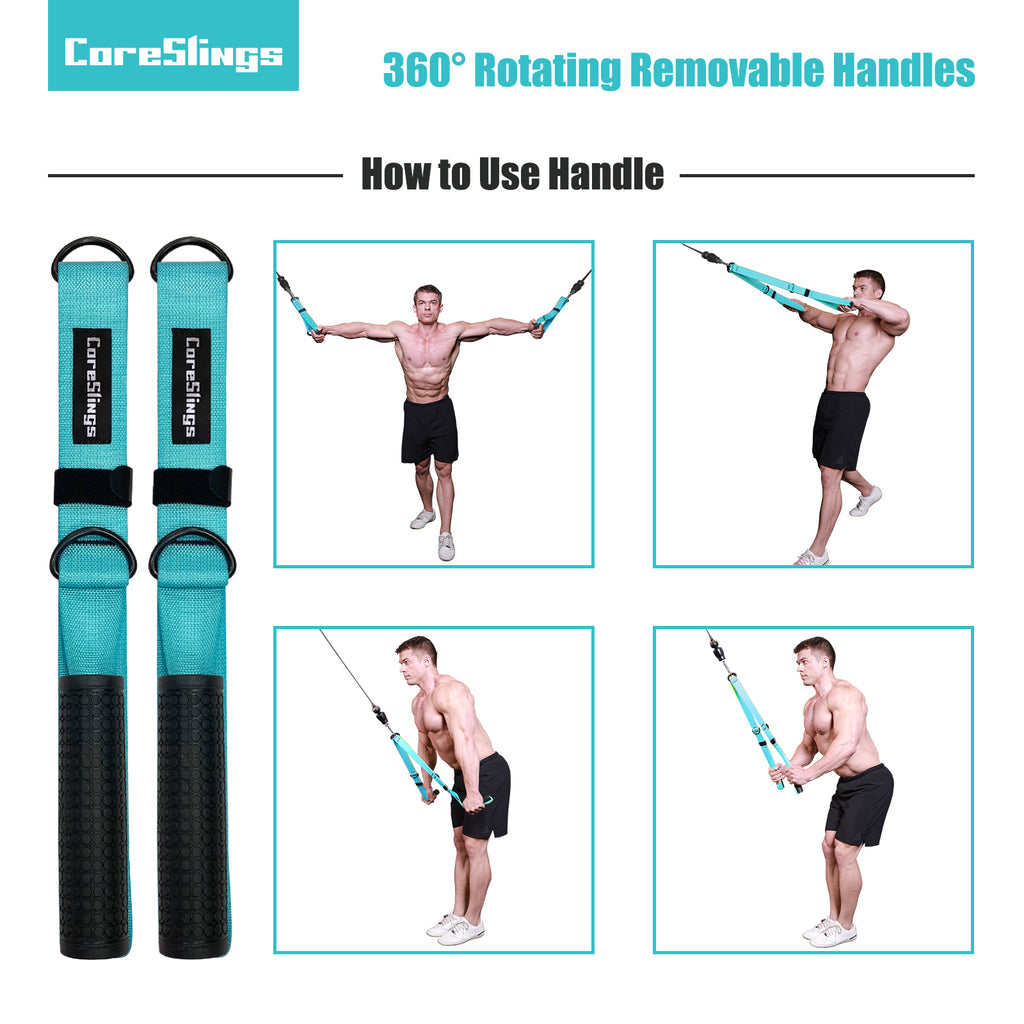 · Non-slip Handle Designed Cable Machine Accessories:
No more hand slapping troubles during tricep or other strength training!
Our functional trainer cable machine attachments super-strong ABS plastic and they're comfortable enough to use in hands.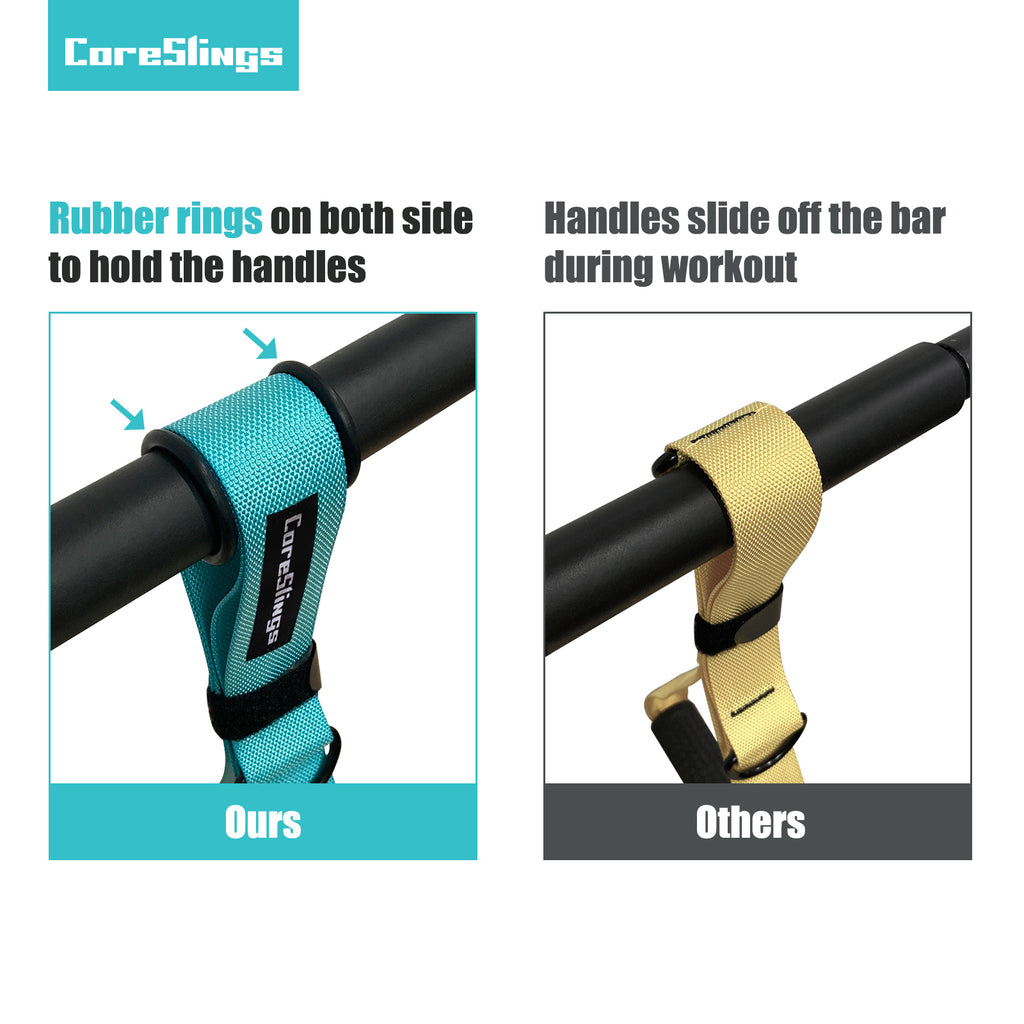 · Detachable and Adjustable Cable Handle Attachment:
This rowing handles bar set is detachable, grips handles, and rowing bar can be used both separately and assembly.
With adjustable workout handles and a straight bar, it is convenient to attach it to different fitness machines and perform lots of fitness exercises,
like tricep workouts, pulldown training, or home gym exercise.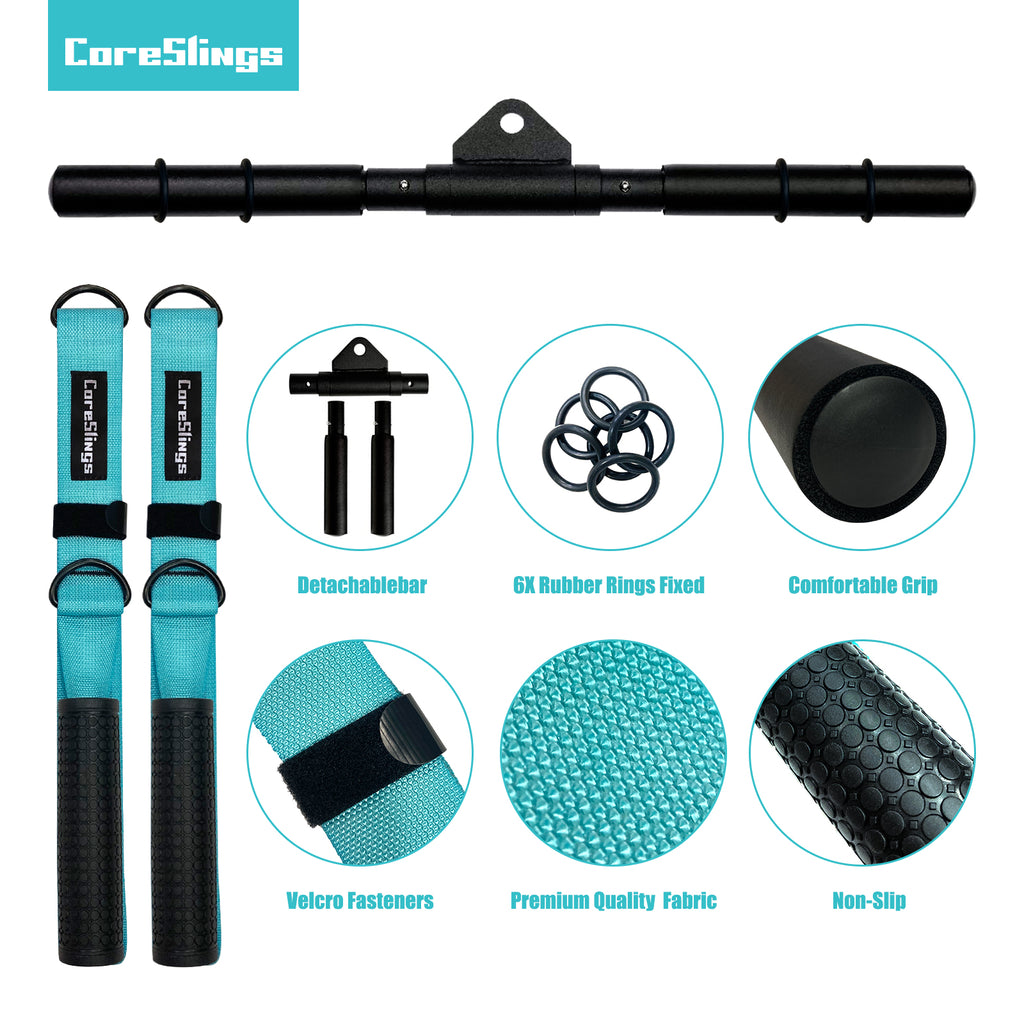 · Easy to Carry:
The carbon steel rowing bar is light and detachable. This portable cable machine attachment is ideal to bring to gym or outdoors to diversify your workouts.
Perfect for resistance bands, pulley machines, cable machines, rowing machines, fitness machines, and home gym equipment.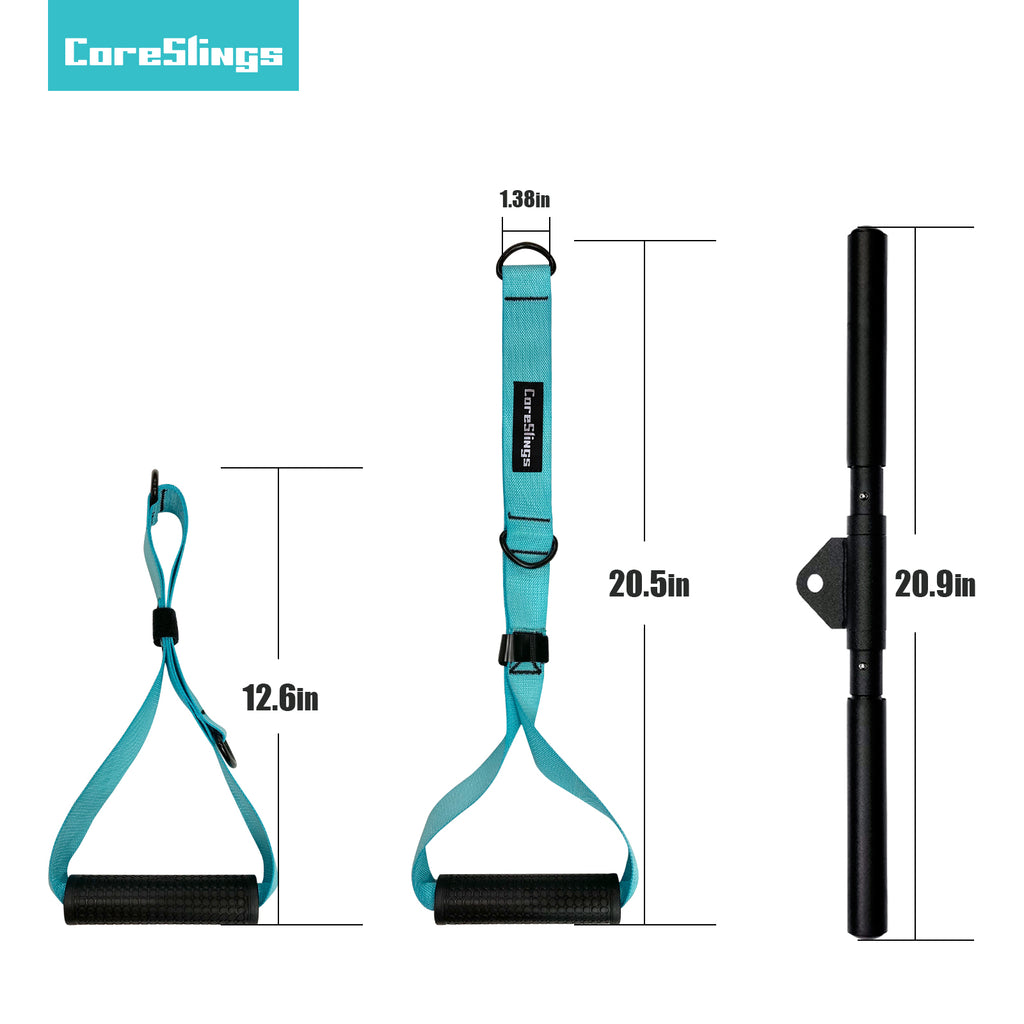 · All In One Cable Machine Attachment:
With 1 CoreSlings cable rope lat pulldown attachments, you will get resistance band handles + v handles + triceps rope + D handles + straight rotating bar!