SHIPPING NOTICE: FREE SHIPPING
This item is currently ONLY available in the United States.
We will update the shipping information when it is available in more areas.
· Extra Long Dual Length Tricep Rope:
Overall length (when laid flat): Outer loops 37" (95cm) Inner loops 27" (69cm), Extra-long triceps rope allows you to extend your range of motion to the max.
Vulken tricep rope is suitable for all body sizes especially bigger bodybuilders.
Its two-sizes-in-one design provides great versatility to your workout routine by allowing you to easily switch lengths between different rope exercises such as face pull, bicep curls etc.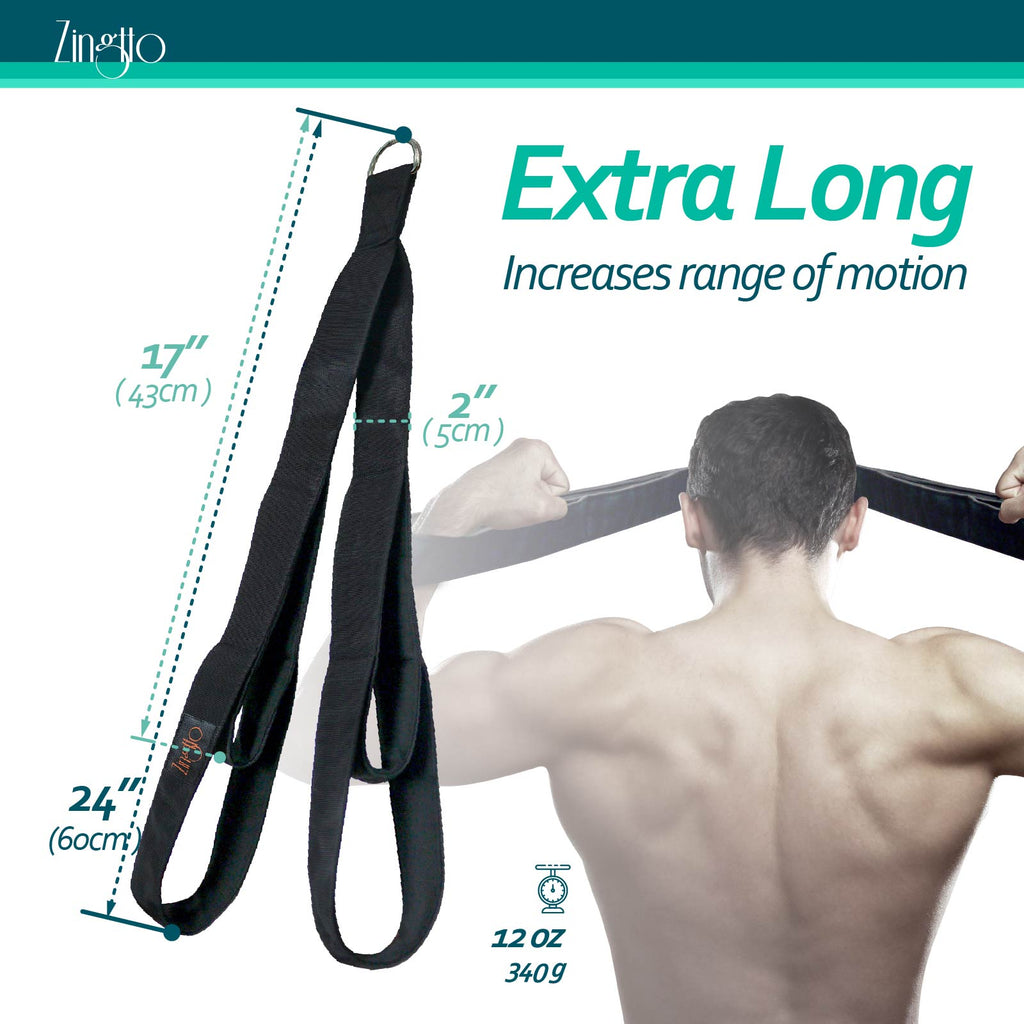 · Two types of Cable Attachment Handles:
Our pulley system includes one rotating straight bar and one tricep workout handle strap.
The ergonomical design of Zingtto tricep rope provides 4 gripping options allowing placement of hands in the most comfortable position, taking excessive stress off your wrists, fingers, and elbows.
· More Movements Available with Two Combination Methods:
By changing the connection ways between the hoist buckle and the steel rope, you can get 2 functional exercise modes: pull down and lift up.
This versatile home cable pulley system lets you perform a wide variety of exercises at home, including triceps press-downs, biceps curls, LAT pull-downs, and cable rows.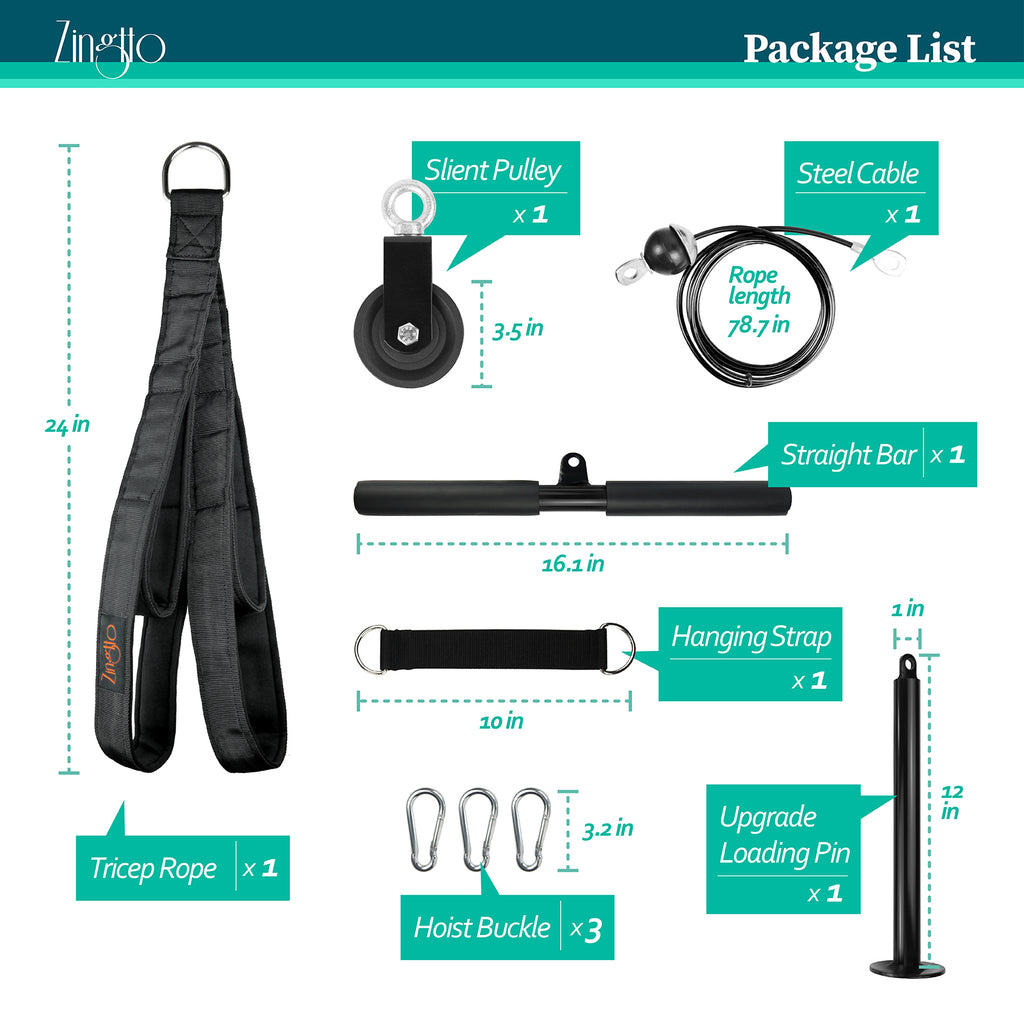 · High-Quality & Professional:
Durable 78.7'' wire cable made of high strength PP material. The anti-break off and sway design of the gravity ball prevents the cable from shaking during training.
Pulley is made of heavy-duty steel with 360°rotation, silent and smooth during operation. The straight bar uses EVA textured rubber coating to provide a comfortable grip.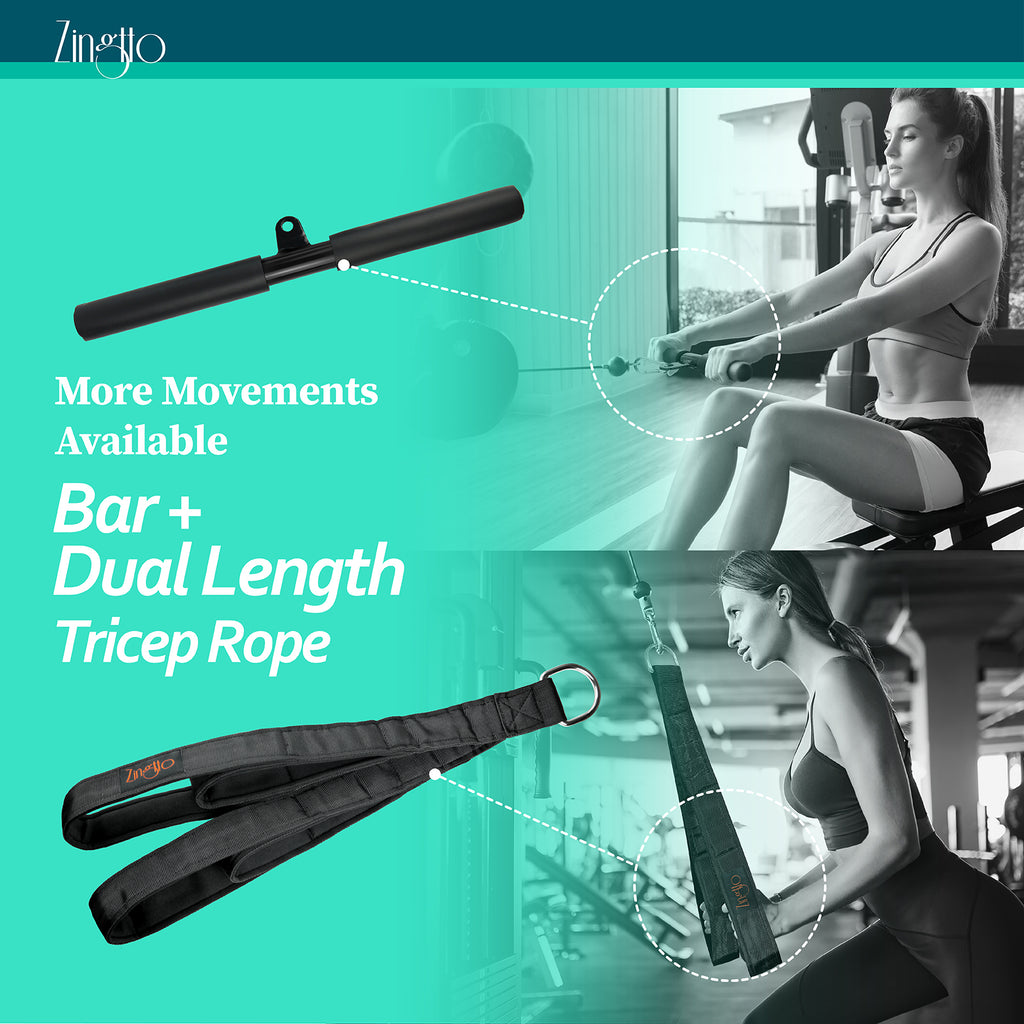 · Easy to Assemble & Portability:
Just thread the loading pin through the central hole of a weight plate and connect the sections.
Pulley system can connect to power racks, straight bar, beams, and any place where the strap can be installed. Its small packaging volume allows you to take it anywhere.