SHIPPING NOTICE: FREE SHIPPING
This item is currently ONLY available in the United States.
We will update the shipping information when it is available in more areas.
· Safer, more hygienic:
Our jaw exerciser with upgraded connecting strip can prevent swallowing during exercise.
With the connecting strip, you don't need to put fingers in mouth to take the jawline exerciser in and out.
The set contains three individual boxes for storage.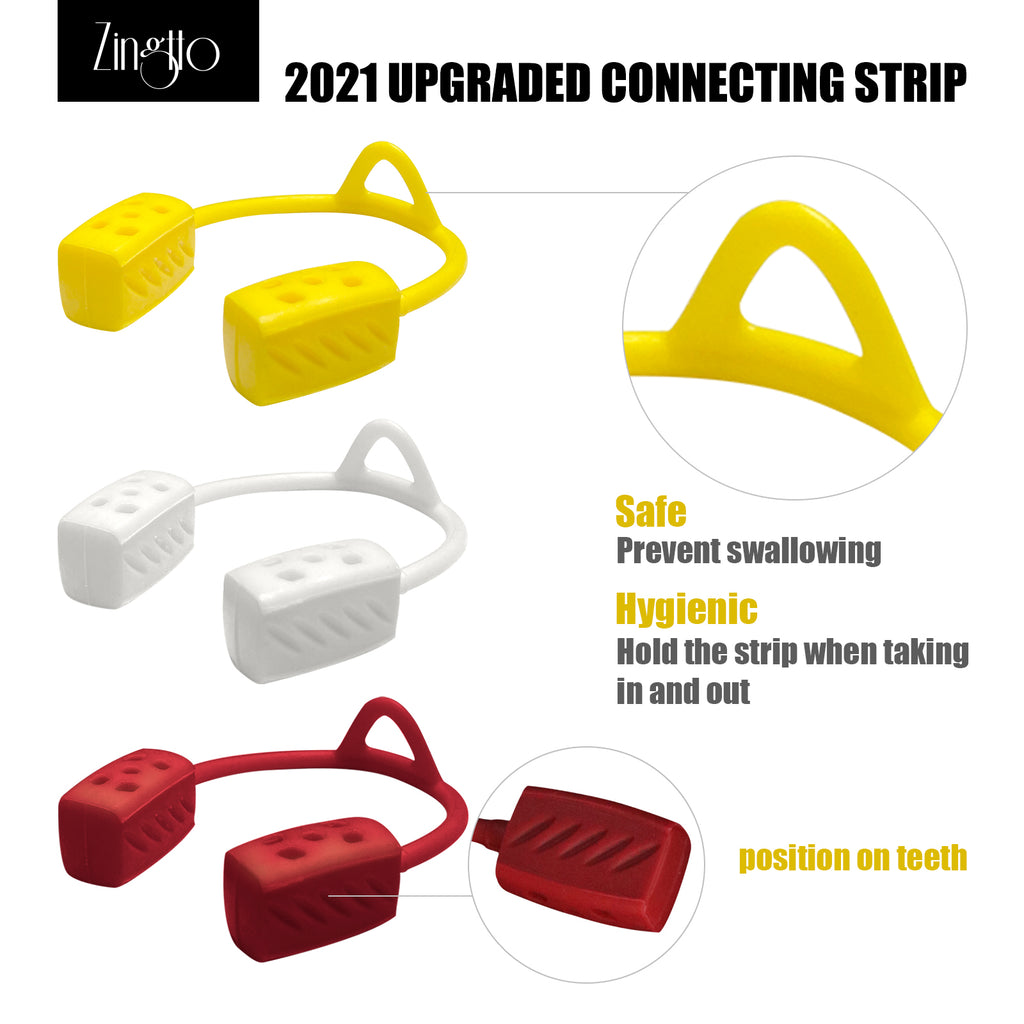 · Benefits:
Our jaw exerciser for men is also jawline shaper for women, the design is to activate the muscles around the jaw by chewing.
It helps to enhance the contours of face, tighten your chin, strengthen your masseter muscles, lift jawline and prevent double chin.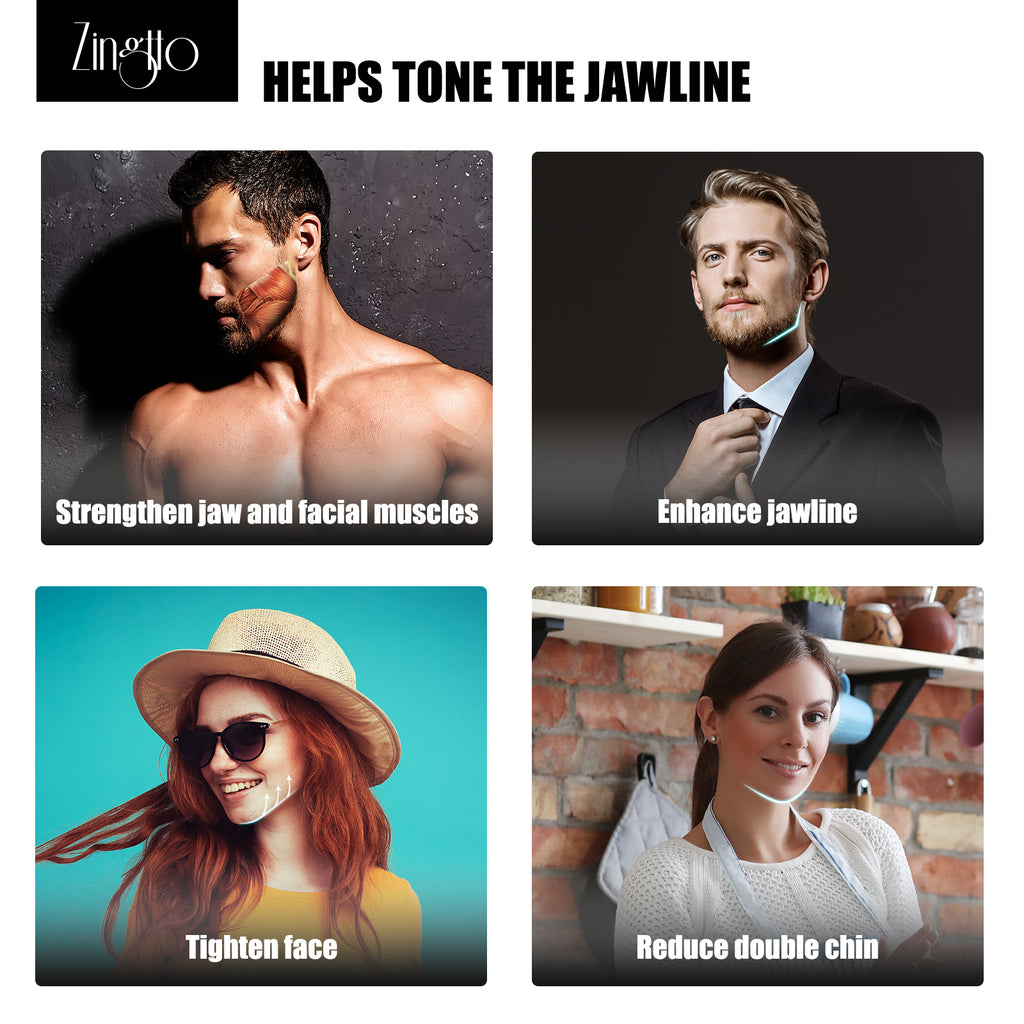 · Three strength levels:
This jaw exerciser for women and men comes with 3 different levels (30lbs,40lbs,50lbs) to meet the needs of different people.
If you pursue heavier pounds, you can hang a light object with the small hook of the strip to increase the weight.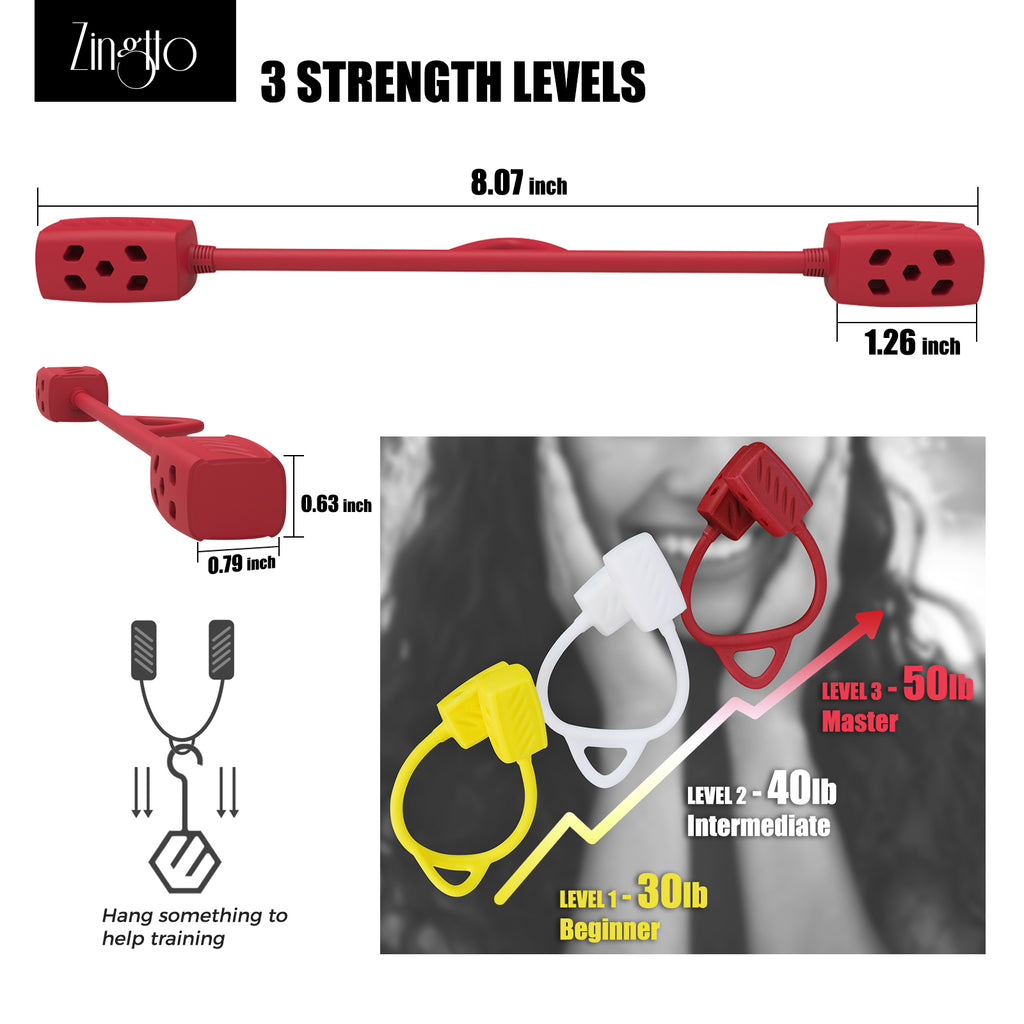 · Ergonomical size, safe material, easy to use:
Our jaw exerciser set is made of food grade silicone, and designed in a better size and shape to meet the chewing facial workout.
Two ways to use, to train with molars or front teeth, wider area of face/jaw/neck could be strengthened.
No injuring risk to gums. Our jawline exerciser set comes with instructions to help you get started.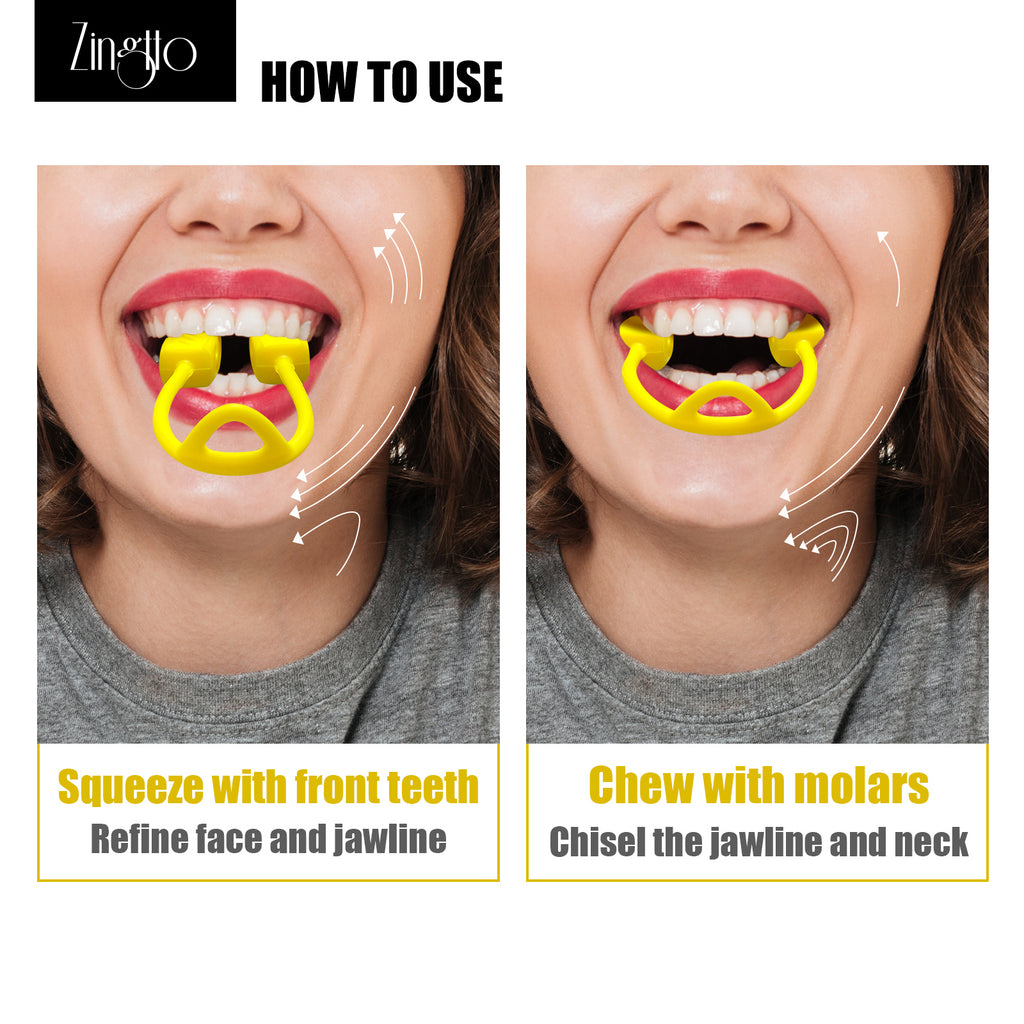 · Portable:
It's convenient to exercise with our double chin reducer at anytime, anywhere.